Briana
Posts by Briana
I'll be announcing more events soon!!

My girls and i had so much fun at my GOGO dancing event!! O'aces is such a fun, laid back bar and the crowd was loving us!! We danced our asses off and showed the audience why it was worth coming out

My girlfriend Nadia (who most of you know from our girl/girl shows on streamate) was one of my dancers, she wore a pink skirt. Vivian who is wearing the gold bikini top is going to be shooting with me soon as well! I am going to bring you guys some video footage ASAP!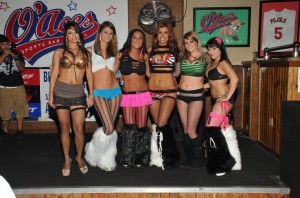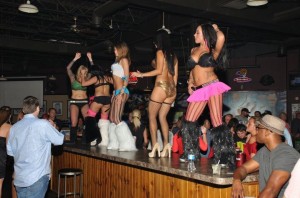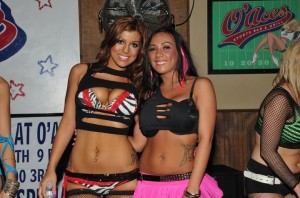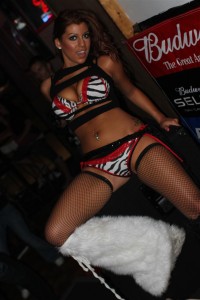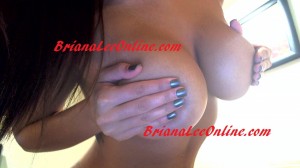 Hey guys! As promised here is the information on my win a date contest


Starting 8/20/11 and running until 9/20/11 you may purchase an entry into the contest for $10.00 by sending paypal, amazon gifts, or buying gifts off my amazon wishlist.
For every $10 you spend on a gift on amazon that will count as one entry, so if you buy a $40 gift you will have 4 entries. There is no limit to how many entires you can have, so if you want to really spoil me with cash, gift cards, or gifts feel free

and anyone who buys large number of tickets (10+) will be spoiled in return with some hot goodies


The date will consist of personal one on one time with me having dinner at a nice restaurant on the riverfront downtown or in the Lumiere Casino. You must come to me, or we can negotiate something within so many miles of my location. I am really looking forward to my date with the winner, I love fan interaction and I can't wait for this contest to kick off. ON THE 21st OF SEPTEMBER I WILL BE DRAWING A WINNER LIVE DURING MY WEBCAM SHOW ON MY WEBSITE. IF THE WINNER IS UNABLE TO MAKE IT, I WILL SELECT ANOTHER.
Any time you purchase something, or send money please email me at Briana@BrianaLeeOnline.com so that I can get your number of entries written down

My AMAZON wishlist http://tinyurl.com/4uu6f6h ( copy & paste)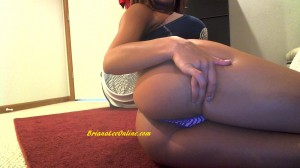 A lot! I've been a very busy girl. I like to take the time to talk about whats going on in my life during my members shows which i have every Wednesday but i realize some people miss them or arent even members of my site (shame on you ) But anywho, since i teamed up with my bookings manager, iv'e been doing promotional events locally, state wide & nationally. I always post details on my facebook & twitter so please keep up with me on those in case i come to your town! Also, school for me starts up Aug. 22.. this semester is gonna be a breeze for me, im not sweatin it

I hope you guys like the free naughty pics i post on my twitter & in my blog, my site is full nude now obviously and im happier then ever. I was patiently waiting to bring my cookie out haha. My store is getting all new BrianaLeeOnline.com 8×10′s and posters! Email me to order yours! Briana@brianaleeonline.com if interested in booking me for a gig please email bookings@bookbrianalee.com I am having a "Win a date with me" raffle soon, i'll release details on that at a later time. ALSO if you dont know, i am now camming on STREAMATE. I do group shows at 8 bucks a person. They are 10 minutes long and very VERY explicit. Yes toys/cum/anal here is the link to cum see me! http://www.briana_lee.cammodels.com/ PLEASE USE THIS LINK TO SIGN UP. Alright guys, ive talked ur ear off… catch ya later! xoxo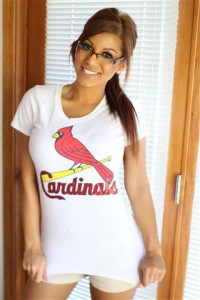 GO CARDS !!
1. When you looked at yourself in the mirror today, what was the first thing you thought? I look bad lol
2. How much cash do you have on you? 120 i believe.
3. What's a word that rhymes with "DOOR?" Floor
4. Favorite planet? Pluto cause it's tiny
5. Who is the 4th person on your missed call list on your cell phone? Missed call? I dunno some random #
6. What is your favorite ring on your phone? Right now i have "Get Naked" as my ringer lol
7. What shirt are you wearing? A plain white cropped tshirt
8. Do you "label" yourself? Sometimes, i do fit into some categories
9. Name the brand of your shoes you're currently wearing? im barefoot


10. Bright or Dark Room? Dark
11. What do you think about the person who took this survey before you? Probably some kid lol
13. What were you doing at midnight last night? Watching tv!
14. What did your last text message you received on your cell say? Talking to Luana about Lake of the Ozarks haha
15. Where is your nearest 7-11? NO clue, dont see to many around here.
16. What's a word that you say a lot? FUCK lol
17.Who told you he/she loved you last? Mom
18. Last furry thing you touched? Lola haha
19. How many drugs have you done in the last three days? um 4? had a headache lol
20. How many rolls of film do you need developed? None, dont even own a personal camera aside from webcam
21. Favorite age you have been so far? 17
22. Your worst enemy? Anyone whos not my friend lol
23. What is your current desktop picture? Hello Kitty wallpaper
24. What was the last thing you said to someone? SHUTUP lol
25. If you had to choose between a million bucks or to be able to fly what would it be? The money
26. Do you like someone? Oh yea i like alot of ppl =D
27. The last song you listened to? some Dubstep by tek one

Briana Lee plus girlfriend? Yes please =D
My hot friend Luana & i shot some sexy n sweet pics in high res & of course did an HD video for you guys. Very sensual and soft. It was her first time ever doing anything like this so i had to break her in a little

She was a guest in my cam show this week so if you missed us playing around in my live show, it is saved to my archive on my site so you can go watch it now! =) I am also doing more girl on girl shoots next month so stay tuned! I love my members & what i do for a living, i want to keep it fun, entertaining and fresh! Enjoy the free previews! Much love xoxo -Bri