Archive for
May, 2012

Hi Guys,
So I thought I'd let you know of a couple of appearances I'm gonna be making over the next few weeks. It gives you guys a chance to come out and say Hi!

First of all, on May 17th, I'll be at The Social House in Soulard, STL as a special guest on a special broadcast of The Big Show from PartyAnimalRadio.com. For those of you that heard my first appearance on the show you know what a good time it is!!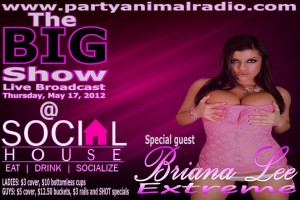 Then I'll be back at The Social House for the huge Bikini Contest that they're running.  I'll be there on the May 25th for the semi-finals and on June 2nd for the finals!!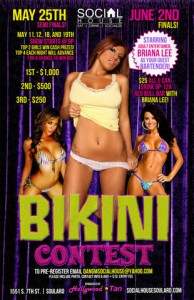 So if you are local or even if your not come out and see me!  I'd love to see you & both events are gonna be an absolute blast!!
Hopefully I'll see you there…..
Bri xo