Briana
Posts by Briana

Hey Guys
What a crazy week it has been for me!!  First off I'd like to send out a big heartfelt thank you to all the wonderful people that shared the love with me on my Birthday yesterday. I was completely blown away by the amount of Birthday wishes I received from you all. Thank you so much for making me feel so special!! And an extra special thank you to the guys that bought me gifts & sent me Birthday cards as well. I love you all!!!
Had a pretty good Birthday over all. Had dinner with my family, which was great!! I even got a cake!!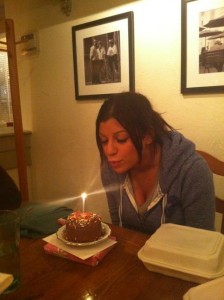 Then in the evening I went to the Hustler Club in St Louis to judge the Miss Nude Illinois contest!! It was so much fun and I had such a blast!! Tonight I've got my big Birthday bash going on at Club 15!! Everyone is welcome so if you're local to St Louis then come wish me a Happy Birthday!! =)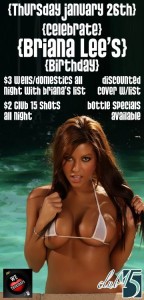 So for those of you that don't know, I travelled to Vegas last weekend for the AVNs. It was my first time there & it was a real experience!! Unfortunately my original travel plans fell through because my girlfriend's poor Dad got sick. =( So at the last minute I arranged to stay with Charity Bangs & Sheena Ryder in a suite at the Hard Rock!! That was an experience in itself!! Haha!! I made a couple of new friends!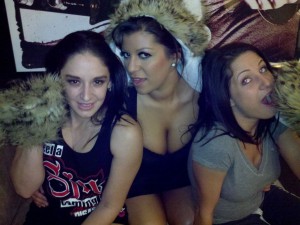 I got to meet some pretty ladies at the AVN Expo as well. I didn't get to meet up with everyone that I wanted to, but there's always next year!! =)
While I was out there though I managed to catch a Skrillex concert!! WOW!! I love this guy! Skrillex is amazingly talented, I love dubstep!! I got down, I raved, i moshed and all in a little tight dress & high heels!!  I somehow managed to get a pic of him at work in amongst all the madness!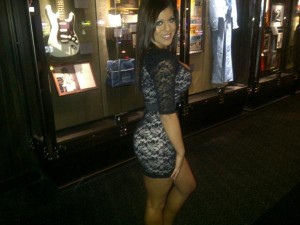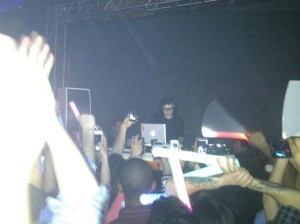 Don't forget that I changed my member show to 7est on Friday this week.  We'll be able to catch up on my crazy week in more detail there!!  I'll also let you know how my party goes tonight.  Pics will be posted here soon so keep your eyes peeled!!!
Speak to you all soon!!
Bri xo

Hey Guys,
So lately I've been posting alot of candid pics of myself on Twitter and Facebook. They are pics from my real life, when I'm out & about & having fun, my non model side! Lol! Below is a selection of them.
If you do want to keep up with what is happening in my life the best way is to follow me on Twitter here.
I hope you enjoy the pics!
Bri xo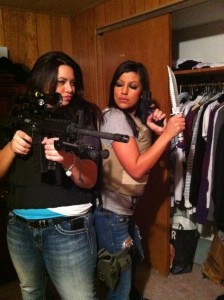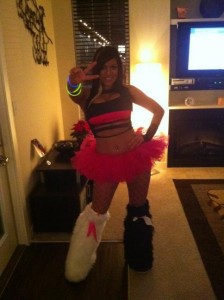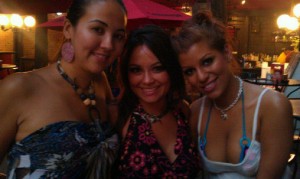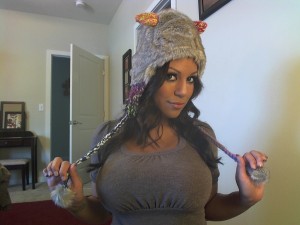 Hey guys,
Check out the video below of everyone's favourite pug LOLA!!! Also, she now has her own Twitter account so don't forget to go follow her here.
Here's the video that accompanies the podcast of The Thom and Jeff show that I was on a few weeks ago! Remember to watch both parts!
Enjoy xo
Part 1
Part 2

Hey Guys
Just a quick blog to wish all my members & fans a Happy Xmas and a fantastic New Year!! Thank you to everyone that has shown me their support this year, especially through the harder periods and to everyone that has spoiled me as well, I really do appreciate it.
Don't forget to check out the photos and video from my Xmas set, on my site and on my Facebook page!! Also check out the awesome Xmas Wallpaper that I've posted below made for me by @itsfuckingporn.
Whatever plans you have for the holidays I hope that you all enjoy yourselves as much as possible.
See you in 2012!!!
Bri xo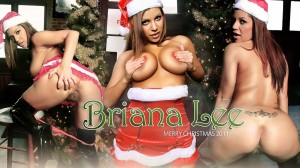 Hey Guys
So I'm super excited….On Wednesday 14th December I'll be appearing on the Thom and Jeff Show which is an adult chat show, kinda like Howard Stern!! They used to be on 1057 the point but now they have their own show!! They are known for being direct and to the point and don't pull any punches so I can guarantee you it's going to be entertaining!!! Haha!!
Anyone can listen in as well as once the show is over the podcast is straight away uploaded to their site and you can download it instantly, wherever you are in the world.
Go check out their website http://thethomandjeffshow.com where you can download previous shows which will show you what to expect from the show I'm going to be on!!
There will also be a video of me in the studio as well which will also be available to download!! Don't miss it guys it's gonna be lots of fun!!!!
Update: Download the podcast here now!!!!
I've also been shooting some new EXTREMELY hot pictures and videos for my site over the past few days. I'll post a quick preview for you all soon, for now though here's some of the recent hot Twitter pictures I've posted!!
Enjoy! Bri xo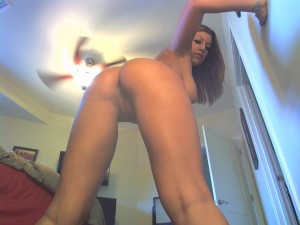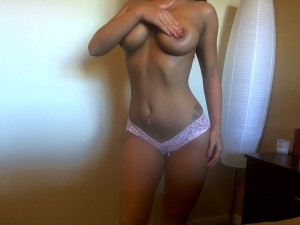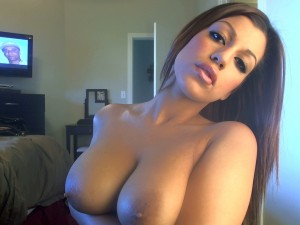 Hey Guys,
So for the people who have yet to catch one of my cheap Streamate Gold Shows, I wanted to show them exactly what it is they're missing.


Usually my shows are only priced between $6-$8 for a 6-7 minute show, which is far more cheaper than taking me private or exclusive!!
As you can see from the screen caps below I get pretty freaky in my shows and pretty much anything goes!! Other than what you see below I also do shows that include me using my squirting toy for cumshot and creampies and one of my personal favorites, pantie stuffing!!
It's free to sign up using the following link http://www.briana_lee.cammodels.com and if you make me one of your favorite models you can setup notifications that let you know when I'm online. I also try to Tweet when I'm going to be on as well so if your not already make sure you are following me on there!!
Enjoy the pics!!
Bri xo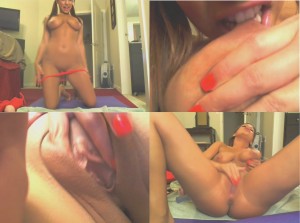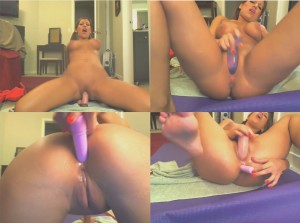 So I thought I'd offer all the guys that aren't currently members of my site a chance to see exactly what it is they're missing by not being a member!! As you can see from the preview pics below my photo sets are getting hotter and hotter every week!! Check out the last pic from my newest set, expect more of this and more in the future!
I also wanted to let everyone know that I have some BIG changes coming up. All my fans are going to be in love with my new career choices!! Stay tuned!! xo