Briana
Posts by Briana

Burgerlicious adventure
So on my last day of Christmas vacation, i managed to squeeze in some time to visit the Cherry Cricket, a world famous bar food joint thanks to the Food Network. If you watch Man VS Food or, Diners, Drive-In's & Dives, then you might have seen this place =)
They are known for their burgers, drinks and good times. They have a list of toppings you choose from to build your burger. I had a 1/2 lb Angus steak burger with white cheddar, onions, tomatoes, lettuce, avocado, ketchup, & mayo. OH and a side of hot, crunchy onion rings..haha hungry yet!?? It was well worth the wait. I got to sit and watch the Bronco's game while savoring my food. BTW the Bronco's won in the 4th quarter =D I ate half my burger and saved the rest for a late night snack. Such a good time, as you can tell my the big smile on my face in the pic =D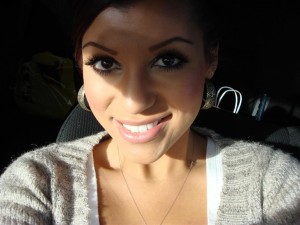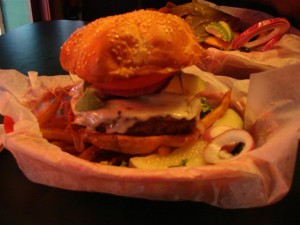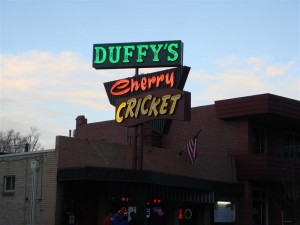 It's Christmas day and i am here in Denver, CO with my sisters, brother in law & aunt. I have been having such a nice time here & will be sad to head home on Monday. Lola made best buds with my sisters cat Leo, its so cute. I will hate to have to separate the two lol. We've been doing so many fun activities together as a family, we usually do have the best time when we get together. I got some awesome presents this morning, I am so lucky and grateful! Big thank you to all my members who got me a lil something. You guys really put a smile on my face! Ive been cooking up a storm. Y'all know it's one of my favorite hobbies, especially when i get to cook for a crowd. Christmas dinner is in the oven now, i will be taking some pics of that later =D Here are some pics of my trip in Denver thus far.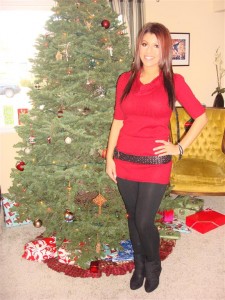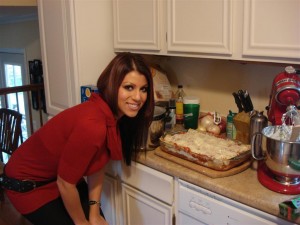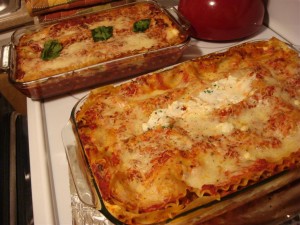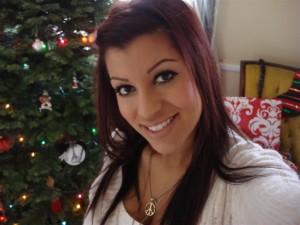 Can't say i'm the biggest fan of snow. Growing up in California for most of my life, i am partial to warmer, sunnier weather. I dig snow for about a week or two, then i am over it! Especially having to drive in it…omg the worst! So anywho..we have been getting snow showers here & there. I know more is coming for sure! My college isn't that close to my house so i'm not super stoked about the thought of having to get up even earlier to drive to class because the snow lol. As you may know, i have a donut lake in my backyard & i anticipate ice skating this season =D Lola had her first snow experience recently & i couldn't help but LMAO because she just kept sinking into it. Poor Pug lol. Happy Holidays!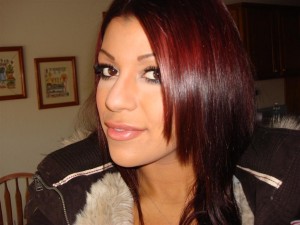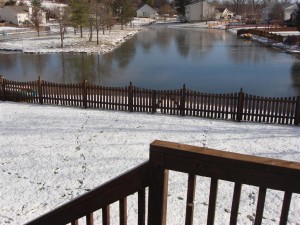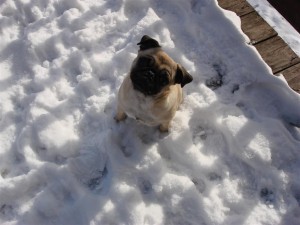 I have a ton of upcoming sets for my awesome members, but i wanted to share a sneak peek picture from my Xmas set that is posting very soon & a pic from my set with Alexis =D These pics are not photo shopped nor are they the actual size you will get when you join my site…dont forget that every photo set i do has a video to go with it !!

I love my job. Both of them! Modeling is full time for me & i can't get enough. The pics, videos, webcam..its all so much fun. Bartending is great because i get to socialize with people and i'm the life of the party =) I only bartend one day a week because between modeling and taking care of everyday tasks, i don't have a ton of free time. Working at my bar is the most fun ive ever had at a job. I can do whatever i want the whole time lol. Its always a blast, i don't even consider it work lol. I'm not sure if i will continue to bartend when i start school considering ill be a full time student and im going to want all my time off i can possibly get, but until then i'm still servin up the beers and laughs =D I love the football crowd we get on the weekends. We have over 20 flat screen tv's with different games on almost all of them lol. In these pics im wearing my NFL Saints t-shirt. I have a bunch of different NFL team shirts on my wishlist. Purchase me one & ill send you a pic or two of me wearing it =)

Good afternoon my friends =)
I wanted to share an awesome wallpaper an amazing fan made for me!! It's a pretty hot little wallpaper you can set as your desktop background =) I shared it on twitter and a few people wrote me to tell me it's now their computer and phone wallpaper! LOL how awesome. Heres a few cute & sexy candid pics for some eye candy <3

Layers, hats, gloves, oh my!! No matter what i still get cold just walking to my car. Winter is definitely here. Is it just me or does it feel like summer just ended!? I've been living for 22 ( almost 23 ) years & i'm still amazed at how fast every single day goes by. My memories of past holidays are so fresh in my mind, its like they happened yesterday! & before i know it, Christmas 2010 will be here! I hope you are all doing something exciting for it. Ill be in Colorado ( my first CO adventure ) at my sisters house with my immediate family. My sister is a big snowboarder, i've never tried is but im sure she will want to drag me out on the slopes. I'm sooo not a snow person lol. Call me a princess but i prefer the warmth of the sun .Anyways, today I went to the mall to finish getting some stocking stuffers & now i can happily say i am finished buying for everyone on my list. I love giving just as much as i like receiving =) I came home and cooked one of my most favorite dishes..green chile chicken enchiladas. Super easy and super tasty. I top mine with tomatoes, shredded lettuce & sour cream. If you don't know by now, i love food, i love to cook and bake and host events, like family dinners or pot lucks. Small social gatherings are really enjoyable for me. Anywho, i hope you all are staying warm!! The Christmas spirit is in the air..hot cocoa, fuzzy house shoes, the glow of the Christmas tree..i love xmas time!! I will make sure to blog before i leave for CO. I should do a video blog of me packing lol, i don't travel lightly. XOXO Bri

That was my bowling score. Not bad for someone as inexperienced as me. I rarely bowl but when I do I am competitive and get really angry when i don't knock over at least half the pins. I was pleasantly pleased with my score & i even came in first =) It would be kickass to be part of a bowling league and get my own shoes & ball, i would really consider it if i had someone i knew to do it with lol. So after bowling my friends & i went to one of our favorite restaurants for some grub & inside they had some really awesome gingerbread houses on display that were made by local kids. I was really impressed! I personally have never made a good looking ginger bread house so i can only imagine how tedious and time consuming it was to make such a structure. Pretty neat huh? Very festive =) Anywho, enjoy my little video & pics. xoxoxo Bri
embedded by Embedded Video