Briana
Posts by Briana
embedded by Embedded Video


For more candids..here is my online album http://twitpic.com/photos/BrianaOnline

Your Thanksgiving of course =) Mine was really enjoyable, all the food turned out fabulous & there was plenty of it which is always a plus ( leftovers for days hehe ) Everyone was in a good mood and sat around to talk and eat for hours. It was pretty heart warming. I ate really slow all throughout the day so i wouldn't get that disgusting overly full feeling where you can't move haha. We had more desert then anything. At least 8 different kinds of pies. I had some egg nog with my cherry pie =) I twittered a pic of our desert table, and a pic of me in a food coma, passed out on the couch lol. Its starting to get really cold here now, it actually snowed on Thanksgiving. The days are numbered for Lola playing outside. Her walks are going to become really short lol. I took her to the dog park recently and this giant Great Dane took a seriously liking to her. He followed her everywhere and really scared the shit out of her lol. He was a gentle giant but i'd be scared to of something 10x my size lol. Anyways, i'm pretty stoked for Xmas, i'm going to Colorado with my mom and brother to celebrate it at my oldest sisters' house. Road trip!! I'm almost all done with my present shopping to, good feeling =) Make sure to follow me on twitter for lots of updates & pics..if u don't have an account u should make one!  twitter.com/BrianaOnline

What a day! I felt pretty shitty yesterday so i postponed all my errands to today. That on top of all the baking & cooking made for one crazy Thanksgiving eve lol. The roads were full of traffic, everyone was in a hurry, the stores were jam packed with people scramming to buy last minute items ( myself being one lol) With all the people coming over tomorrow, i knew Lola would be utterly excited and super hyper so, i had to take her in to PetCo to get a nail trimming and filing. She's still a puppy and tends to forget her manners with company, i don't want to be responsible for anyone getting scratched to death lol. She was such a brat at the groomers, it took two employees to hold her little butt still. I wanted to take a video but i don't think the ladies would've appreciated that so i just took some photos of the action. Such a drama queen haha. Later in the evening i did my baking. I had already been in the kitchen half the morning & was not looking forward making & cleaning more messes but i went about & made TONS of frosted, buttery sugar cookies. I also made a homemade cherry pie and two tubs of homemade whipped cream. They turned out super rich and fluffy. Cant wait to top my pie with it! I also bought a huge tub of vanilla icecream & some guests are bringing items so im guessing more desert among other things are on the way lol. Anyway, i gotta get to cleaning so i hope u enjoyed my little story & pics, i will take more tomorrow when the table is covered in tons of food. I'll probably tweet those pics =D Happy thanksgiving everyone!!
Briana Lee

I know a lot of you don't have a twitter so maybe you weren't able to see my magazine pics i shared. I made it into Inked Girls Magazine with my very own spread =D I don't have as many tattoos as a lot of these girls but i did take some of my photos in a tattoo shop & i think the editors really liked my style. You can get your copy on stands now & ill be happy to autograph it if you send it my way. Thanks for your love & support always.
<3 Bri
Seasons greetings guys! Tis the time of being generous and joyous right!? Well im going to be running a little special from now till Christmas that expresses my gratefulness towards you all. Anyone that purchases a gift card from my wishlist valued at 50.00 or more will receive a 10 minute, oil rubbing, nipple licking, naughty " Thank you " video sent straight to your e-mail. Also, if you purchase me anything valued at 25.00 or more, i will send you your choice of a worn pantie, autographed 8×10 or a e-mail you a topless fan sign. Thanks for taking the time to read this blog & here is my wishlist http://www.amazon.com/gp/registry/wishlist/2WU6WBPD4BDJI
Much love from your favorite, naturally busty, exotic girl next door
Briana Lee
embedded by Embedded Video


Let me know if you like the video blog.


Hey hey happy Monday! It's a stressful Monday for me. I have been a busy bee between work and trying to get into college for spring semester. I hate enrollment/registration process of school, its the biggest pain in the ass. Last week i sat in the counselors office for 3 hours waiting to be seen. Tonight i have to go in to take my placement test to make sure i am eligible for my program. I am going to school to be a Sign Language teacher. Some of you may remember me talking about how im learning sign and i'm sure you see my posts on twitter about studying and meeting with my tutor. I know a good amount so i should be able to test out of some lower level classes. School doesnt actually begin till Jan 15th which is only a few days before my birthday hehe =) But new student registration has already began. I think ill add some school supplies to my wish list lol. Anywho, i mentioned ive been busy with work as well. Ive been shooting a ton and finding some awesome locations to do future photos and videos at. Here is a teaser pic from my sexy dining room set. PS i hope you liked my kinky kitty Halloween set, i had a good time shooting it. I wore that costume in a 3 round bikini contest that i competed in & i did win 1st place =) Ill see you guys this Wednesday for my cam chat! – Bri

Hello & welcome to my brand new site! Most of you may know of me from my previous website where i made my debut on the internet but, now i am all grown up and ready to show you a whole new me!  I have been working very hard on this website to bring you HOT, never before seen topless photos and videos for your viewing pleasure. I will be updating my site weekly with goodies & you will have access to everything by joining. I'm more then just a pretty face, i get up close and personal in my live cam shows and blogs sharing all kinds of details about my life. You can expect to get to know me very well =) Stay tuned for LOTS in store. Now stop reading and go become a member…lol  Much Love from yours truly  Briana Lee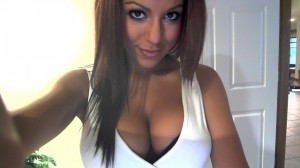 reading and go become a member…lol  Much Love from yours truly  Briana Lee